Sukanya's stats
Full Name: Sukanya Ray
Past Positions: Design at Commsor
Star Sign: Sag 💅
Hometown: Dallas, TX
Interests and Hobbies: Film photography and lil arts n crafts
On a day-to-day basis, what are your responsibilities and priorities as a product designer?
Day to day I am designing wireframes for a number of different features at the same time.
Wireframes for success states, what would it look like if it went wrong on the Server side and I work with Jean (PM) and Pranab (CTO) as well for feedback and direction.
Add to and continue to build upon our design system, it is a living organism it will always be evolving and is never complete
Provide a design perspective for new product features, a lot of my previous work was building design on existing products but that has shifted recently.
How did you get into the product design space?
I went to college for computer science I was no good at it 😂 so I got a degree in Design with a concentration in Interaction Design.
What do you like about working remotely with a company that has a hybrid culture?
Pretty seamless, since I am 3 hours ahead. I like to get work done before they get to the office or start work, giving us time to collaborate and chat through each other's to-do items.
Working more remotely, it's given me the opportunity to enhance and refine my communication skills so when collaborating with engineering or product, or leadership which has been an added advantage.
How does the product team collaborate with other teams within the company?
I collaborate a lot with Jean our PM on how we will roll things out and design thinking as well.
Recently, I have been working with Irisa in Product Ops to find better ways to do research and learn more about customers to eliminate bias in our understanding of Zeal's users.
In addition, I work with Christina, our Brand Designer, to help with a portion of the White-label components.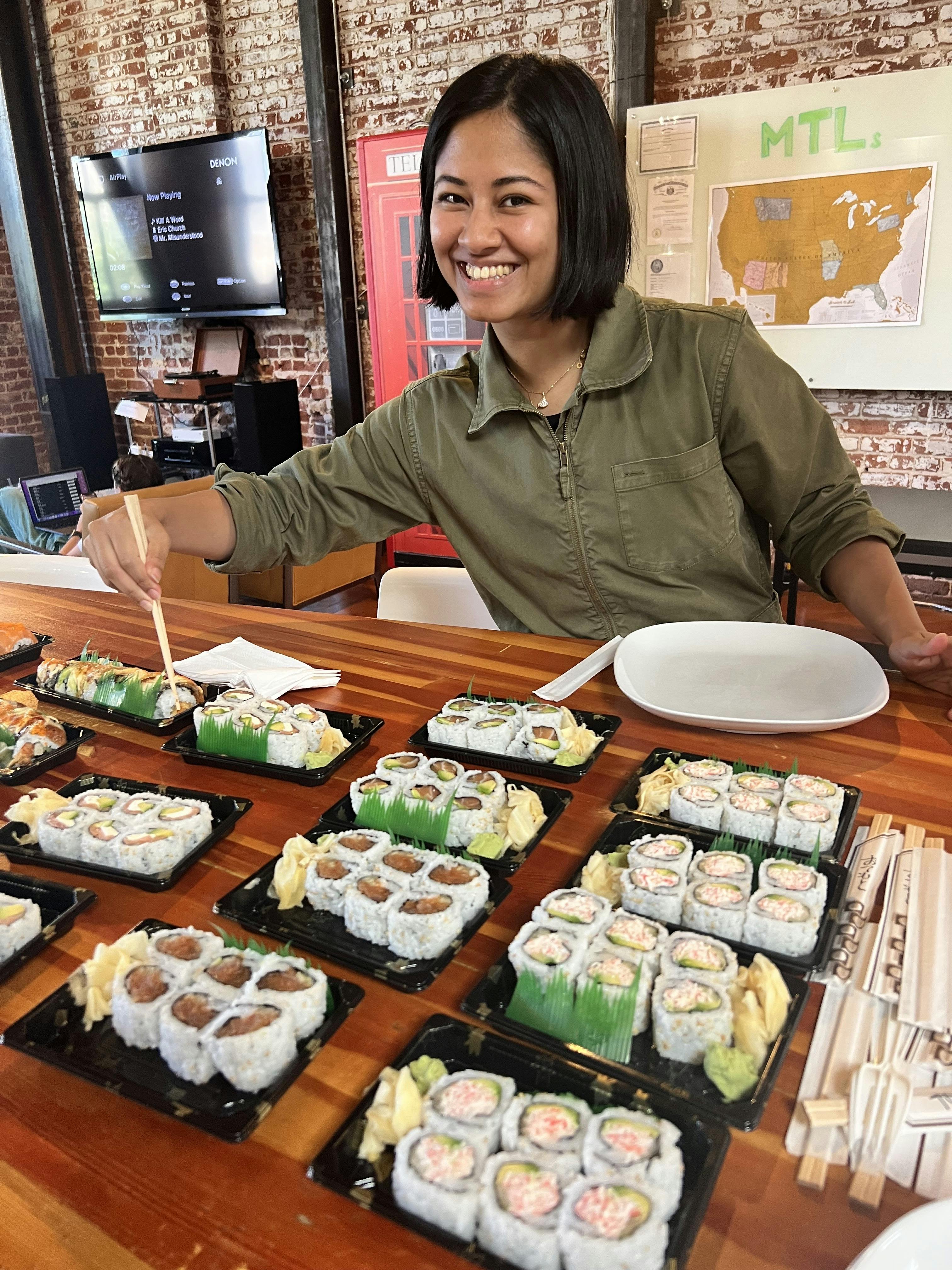 Sukanya enjoying sushi lunch at the office during one of her SF visits
Any big projects or goals you're currently working on?
Some projects I am working on are under wraps, TBD for those.
But, what I can share is that I was working with the Eng Manager on one of the new products and we mapped out edge cases and did some whiteboarding, and sketched out possibilities. I want us to value the architecture of what things are being built instead of relying on our own designs and biases. I want people to get excited about our product and I think design has the ability to help inspire others and get them excited about a product.
What advice would you have for any Product Designers who are considering joining #teamzealot aka Zeal?
If you are someone who wants to challenge yourself with a real-life and complex problem (ridiculously difficult) and one that is needed to be solved and if you are interested in making it easy, seamless, and dummy-free you should consider joining. Overall the products I have worked on at Zeal are the most challenging — the US government builds them — so you have to adapt and use design thinking skills to delight people and make sure they get paid on time. Overall, I find the work fulfilling and would love to connect if you're interested in learning more about Zeal or our product.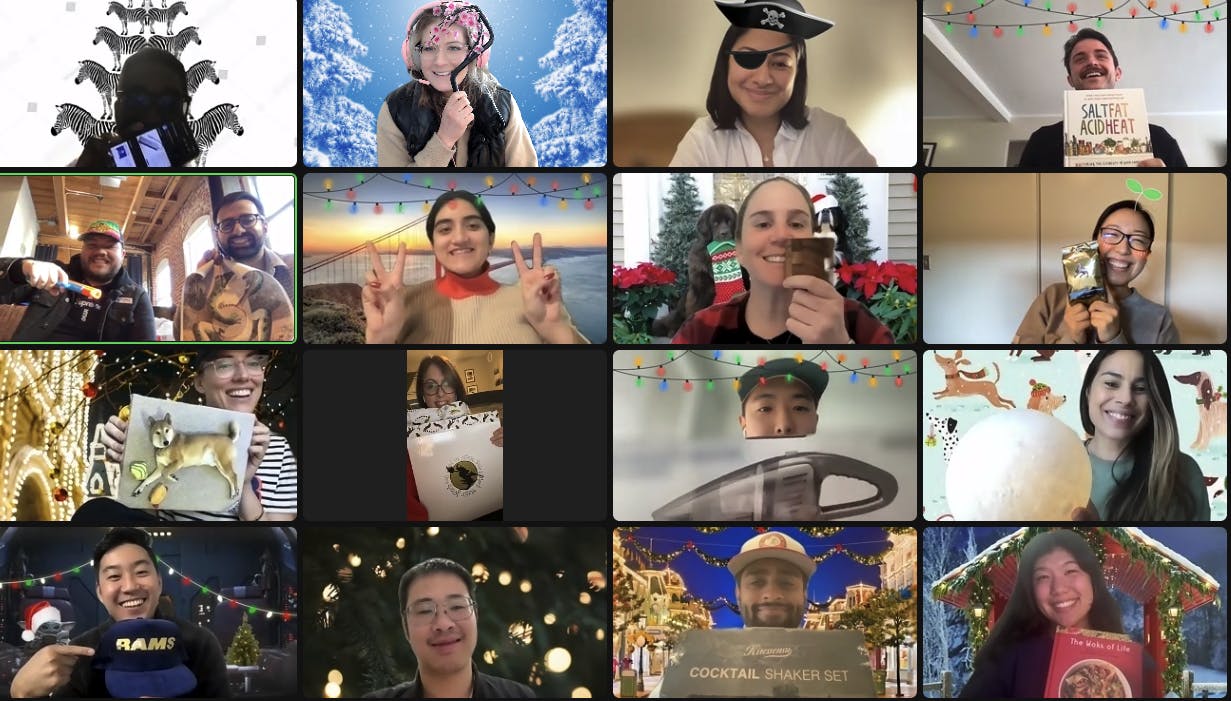 Virtual holiday gift exchange
Thanks for sharing Sukanya it was fun to learn more about your work and day-to-day life here as a Product Designer and we can't wait to see how much you as a Product Designer and person grow during your time here!