With over 10,000 tax jurisdictions and specific requirements attached to each location, submitting payroll quickly becomes a tangled mess. Our previous tax page sorts through and asks for tax IDs, but it lagged when bloated with too many requests and wasn't always intuitive for our partners. To make sure we are continuously upgrading our user experience we launched a new Tax Setup Page this week.
The improved Tax Setup Page simplifies the user journey so the complex requirements for paying and filing taxes are obvious and easy to interpret. Zeal wants to shoulder the regulatory complexity for our partners which means creating a Tax Setup Page with clear requirements to plug into. Check out the highlights below!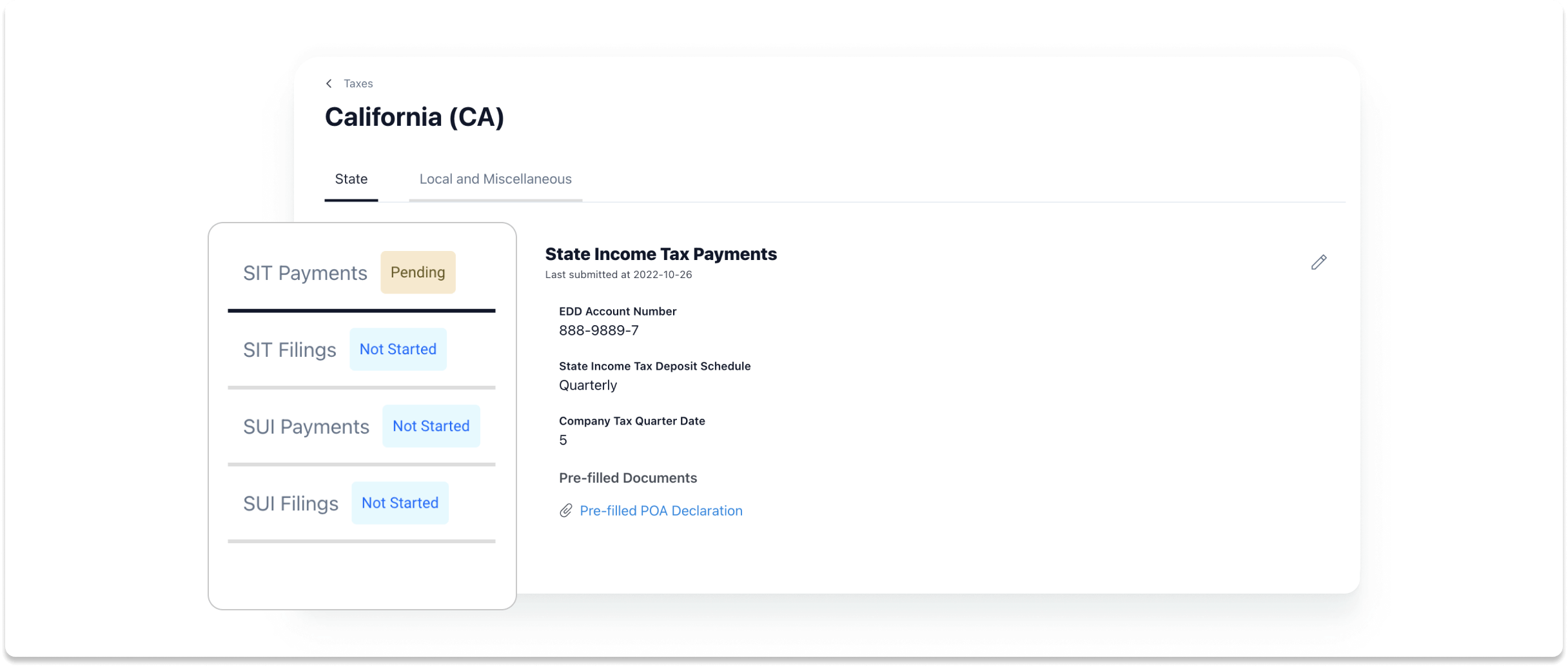 Always know where you stand—new statuses added to State Tax Cards
To make the requirements of the Tax Setup Page straightforward we've introduced 4 new statuses to the demarcated Tax Payment and Tax Filing sections of State Tax Cards.
Not Started
Pending
Verified
Invalid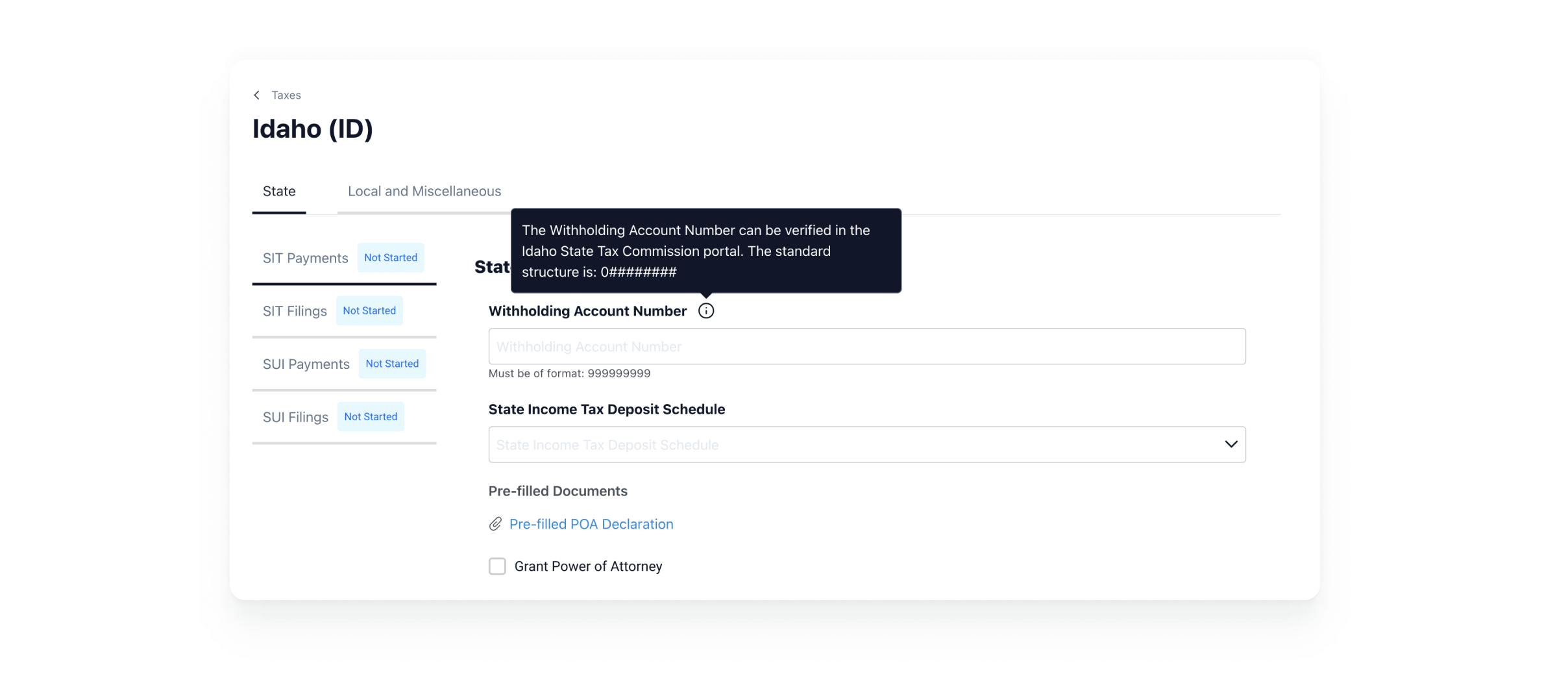 Find the right ID the first time—new and expanded tooltips
When you're lucky a jurisdiction only wants your FEIN, but more often than not to get your tax information filed and processed you need to provide additional details and IDs. We've introduced a load of new tooltips to help you navigate your tax notices and portals.
Zeal is iterating and improving on the daily. If you want to learn more about how to make payroll pay you reach out to our team for a demo here.